We provide a spectrum of information security services to enterprises in the areas of Information Security Consulting, Security assessments, security architecture design, SIEM implementation, Compliance management etc and helping them to protect their information assets by proactively identifying the security threats and gaps.
Information Security Consulting Services
Information Security Management Consulting
Cloud security services
Incident response plan and management
Information Security Auditing Control and Framework
Risk Identification, Management, Control and Risk Monitoring Framework
Disaster Recovery and Business Continuity Planning
Security Architecture Design
Gap analysis and security roadmap design
Development of Policies & Procedures
High level architecture design
Compliance Management Services
NIST Cyber Security Framework
CIS Controls implementation
IT Risks & Process
Standards and regulations compliance
ISO27001:2013
Implementation of SIEM solution based on Splunk
An in depth knowledge of Splunk helps companies to get a 360 degree visibility of their IT environment and obtain real time analytical data on security events.
We offer services such as:
Splunk consulting services for strategy development to integrate Splunk to your corporate IT environment.
Splunk architecture development for the technical design in accordance with the organizational requirements and make Splunk an integral part of your security network.
Splunk deployment services to achieve maximum of its modules and the platform's high performance and scalability
Splunk fine-tuning to connect log sources to Splunk, normalize data flowing to it, configure its modules to process events from multiple network sources, develop custom correlation rules to let splunk report complex attacks.
We help to shift your existing solution that fails to meet the security requirements to Splunk so that the platform helps you identify arising threats and respond to them properly.
ELK+AlienVault- Unified SIEM
OSSEC HIDS is a free Host-based Intrusion Detection System (HIDS) used for security detection, visibility, and compliance monitoring. It's based on a multi-platform agent that forwards system data (e.g log messages, file hashes, and detected anomalies) to a central manager, where it is further analyzed and processed, resulting in security alerts. Elastic Stack is an open source software suite used to collect, parse, index, store, search, and present log data. It provides a web front-end that gives a high-level dashboard view of events that allows for advanced analytics and data mining deep into your store of event data.
A diverse set of capabilities such as File integrity monitoring,Intrusion and anomaly detection,Automated log analysis, Policy and compliance monitoring etc are provided by integrating OSSEC, OpenSCAP and Elastic Stack into a unified SIEM solution.
We offer services such as:
ELK+OSSEC SIEM consultation
ELK+OSSEC SIEM architecture development
ELK+OSSEC SIEM deployment
ELK+OSSEC SIEM fine tuning
ELK+OSSEC SIEM migration services
Elasticsearch based threat intelligence
Members
Upen Patel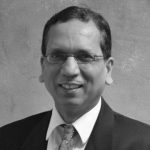 Upen Patel is an Information Risk professional who guides the risk management team in the development of strategic program elements including providing input to IRM risk prioritization the enforcement and interpretation of BNY Mellon information risk policies and standards; Upen collaborates with subject matter experts to determine risk scoring methodology and communicate to our business partners potential impact from changes to information risk policy and provide education on information risk matters that involve legal or regulatory matters, acting as liaison for the multiple business sectors.
Upen has a MS in Information Assurance from Pace University, NY, MS In Environment Engineering from NYU Polytechnic Institute, and BS in Geology from York College (CUNY). He is also certified in CISA, CISM, CRISC,CCSP and CISSP.
Upen is closely associated with a ISACA New York Metropolitan Chapter for the past 8 years, he volunteers at ISACA events year around as his expertise aids in his passion to give back to the community. Upen also appreciates the opportunity the Chapter provides to earn CPE. As working as a volunteer, Upen enjoys working directly with the Board, and it him to improve his leadership skills and prepares him for a planned future run to be elected to the Board. Upen noted how he recently, volunteered for 2-day Data Privacy class which was held by ISACA, and learned up close all of the details needed to make a class a success. Right down to making sure the afternoon coffee was on time, since the students were looking forward to refreshments during the break. As a volunteer, you also get to interact with of everyone which helps for networking, getting to know other professionals in your field, and other soft skills. It is amazing the feelings of accomplishment and pride you get when you volunteer, and know you are helping make a difference.
Sumesh MS
Sumesh has been in the IT industry for over 12 years. He is specialized in developing IT security solutions and strategies for addressing the current challenge faced by organizations. He has worked with different lines of businesses including Software development, Education, Research & Development and Aviation. He is enthusiastic and passionate about open source security technologies and has implemented many IT security solutions using open source technologies. Throughout the career he has worked with various platforms such as *nix, Windows and different networking infrastructures. Data analytics and scripting are his major areas of interests and he is certified in CISSP, CISA,CISM,CCSP and OSCP.
Rucha Agre

Rucha is an experienced Information Security Professional with a demonstrated history of working in the information technology and services industry and skilled in network, infrastructure and cloud security. Her skill sets include firewall audits, device compliance management, attack surface management, incident and vulnerability management (on premise and cloud). She is experienced in developing information security policies and processes and posses good understanding of networking. Rucha is certified in CISSP and CCSP.